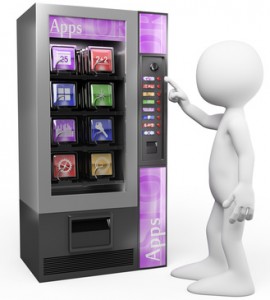 With a mobile app taking anywhere from several weeks to several months to develop, an app is a significant marketing investment for businesses. And with app development schedules being so lengthy, most marketers are chomping at the bit to get the app pushed live, but it's also important to remember that the app itself will need to be marketed properly in order to achieve success. This critical component is one of the considerations that should be factored in to the overall planning well before the app's launch. After all, just as a beautifully designed website will have difficulty being found without proper SEO tactics, so too will a smart app be lost in the app store without proper promotion.
While app promotional strategy will vary by business, there are some standard best practices that can be followed in order to increase the number of downloads.
Promote your app on your website. This is pretty much a no-brainer. There are a bunch of ways that you can let visitors know that you have a new app: create a banner ad letting users know what benefits the app provides, or create an entire splash page dedicated to how users can download and use your app. For easy access, put app store icons that link to your app in the header/footer of your site. Also, tie the content on your site to what's on the app – give visitors a teaser or "sneak peek", then provide a call to action for them to "Download the app" for regular updates and app-only content.
Promote your app on social media. Leverage social media channels to push out your app. For example, do a soft launch by giving Facebook fans the opportunity to download and test your app before anyone else. Use YouTube to post a demo of how to use your app. And incentivize fans to download and share for a chance to earn a reward.
Promote your app with PR. Do a press release to announce your app to the world. Write a blog about why you developed your app and what need it fulfills for customers. If you have an event, hand out cards that encourage users to download your app from the app store – include a QR code that makes it easy. Also, announce your app with an e-blast, and follow up with additional information when there is an update or new version.
With millions of apps in the Apple app store and Google Play, the only way to be sure to get your app in front of the right audience is to take promotions into your own hands. The visibility that these stores provide for your app and your business is just an added bonus.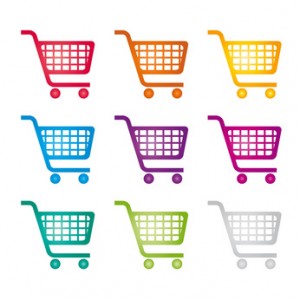 With the e-commerce sector booming, the battle for marketshare is more competitive than ever before, with thousands of new businesses entering the online space every year. These businesses are all going after their piece of the e-commerce pie, but before they can start counting profits, one of the biggest hurdles is choosing the right type of e-commerce shopping cart solution to support their business. There are 3 general cart types, and within them, an array of providers, each with their own pros and cons.
Hosted Carts – Considered a turnkey solution, hosted carts are pretty much an all-in-one package. The upside is that for a monthly fee, you receive your shopping cart, templates, customer support and security updates as needed. The downside is that customization and the number of templates is limited (which can sometimes effect SEO). The biggest downside to using a hosted cart is that the content that you spend time creating resides within the hosted platform, making moving to another type of cart or custom solution difficult in the long-run.
Examples of hosted shopping cart solutions include Shopify, BigCommerce, AmeriCommerce, Volusion and CoreCommerce.
Open Source Carts – Built from the ground up, open source shopping carts are most likely your best bet for your e-commerce store. With a huge number of users, and a robust number of 3rd party plug-ins and extensions, open source carts can be customized to look, feel and act exactly as you want. In addition, migrating data from an open source cart to another type of cart is virtually seamless. The biggest consideration if going with an open source cart is the technical expertise to set it up, as well as support it. Many e-commerce owners opt to bring in an e-commerce specialist, and concentrate their own efforts on other aspects of the business.
Examples of open source shopping carts include Magento, Zencart, osCommerce and PrestaShop.
WordPress Shopping Cart Extension – With almost 70 million websites running on the WordPress platform, it's no surprise that many e-commerce operators run extensions off of their site to address their shopping cart needs. WordPress not only offers thousands of templates, but the development database is very robust, which means frequent updates and lots of potential support. WordPress is easy to get up and running quickly, and also migrates easily from one host to another. On the flip side, WordPress was never really intended to be an e-commerce solution, therefore product search and order management can be cumbersome for enterprise level e-commerce stores. It's fine for the short-term and for a limited number of products, but eventually it's best to move to a true shopping cart solution for user-friendliness and cart optimization.
When it comes time to choose a shopping cart, consider the long as well as the short term, and remember, it's the most important investment you'll make in your online business.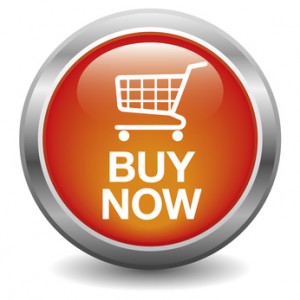 The average shopping cart abandonment rate is a staggering 67% (based on a study averaging results from providers such as Comscore, Forrester Research, Coremetrics and MarketingSherpa). This means that even after e-tailers have battled the competition to get customers to their site and effectively marketed their products to get customers to "add to cart", the biggest challenge lies in actually converting visitors at this last stage of the purchase process. Even a well designed site can suffer from high rates of shopping cart abandonment, if the right tactics are not in place. Here, we take a look at they "why" factor and provide some great tips for how to overcome this nasty e-commerce issue.
To better understand shopping cart abandonment, we first need to look at the cause. There are a number of reasons that customers could leave the cart without making a purchase.
Shipping too high – Try to offer multiple shipping options, if possible. Many times, customers will feel better about making a purchase when they have the option to choose their preference (e.g. ground, 2-3 day, overnight). If free or discounted shipping is an option, offer it to customers who purchase above a certain dollar amount.
Shipping costs a "surprise" – Call it sticker shock, but customers actually feel better when shipping costs are listed earlier in the buying process. If you wait until the last minute to inform them, it could cost you the sale.
Not interested in registering - If you are looking to collect customer information during the check-out process, that's a good thing for re-marketing, but you have to get the sale first. Many customers like to have the option to "proceed as guest" as opposed to committing to receive additional communications.
Not enough payment options – The bottom line is: customers like options, especially when it comes to submitting payment. Some sites address this concern by offering options like Paypal, e-check or "Bill Me Later" for added customer convenience.
Not enough security/trust in the site – In order for any customer to provide their personal and payment information, they have to trust the site they are on. Adding elements like e-verify and BBB seals can help customers feel at ease. Also, make sure your T&Cs are up-to-date, and provide an additional level of reassurance by letting customers know they you don't sell or share their information.
The desire to shop around – With most customers browsing before they buy, and platforms like Google offering sort by lowest to highest price, cost is a huge purchase factor. If your business happens to hang it's hat on the lowest priced products in the industry, then be sure that's clearly conveyed to customers in your product description/price.
The ability to wait for a sale – Many large e-tailers offer email promotions and seasonal sales, so if the purchase isn't a rush, customers will often opt to come back when the item is cheaper. You can increase the likelihood of a sale by marketing to customers with personalized campaigns for their birthday or frequent customer appreciation programs.
Additional tips for creating the best shopping cart checkout process:
Use an indicator toolbar. Customers appreciate seeing where they are in the checkout process and how much more they have to do.
Offer a save option. Anytime you can save your customer's time is a good thing. Provide the option for users to save their cart and come back later. Not only will you be able to collect their information, but more importantly, you increase the chance of them completing the transaction.
Communicate your return policy clearly. Include all the information that customer's need to know about returns, exchanges, shipping and customer service. An FAQ section can also be helpful.
Offer an incentive. Some e-commerce stores have found success in marketing to would-be customers as they are about to leave or have just left the shopping cart with pop-up promotions, or email reminders.
Whatever type of product you are selling, shopping cart abandonment is bound to occur, but by implementing the best practices above, and by understanding your customers' behavior as much as possible, your store has a better chance of converting browsers to buyers, and bringing back those that just left.