Case study: spetslaw.com
Workflow automation and payment processing for a law firm in New York City (NYC)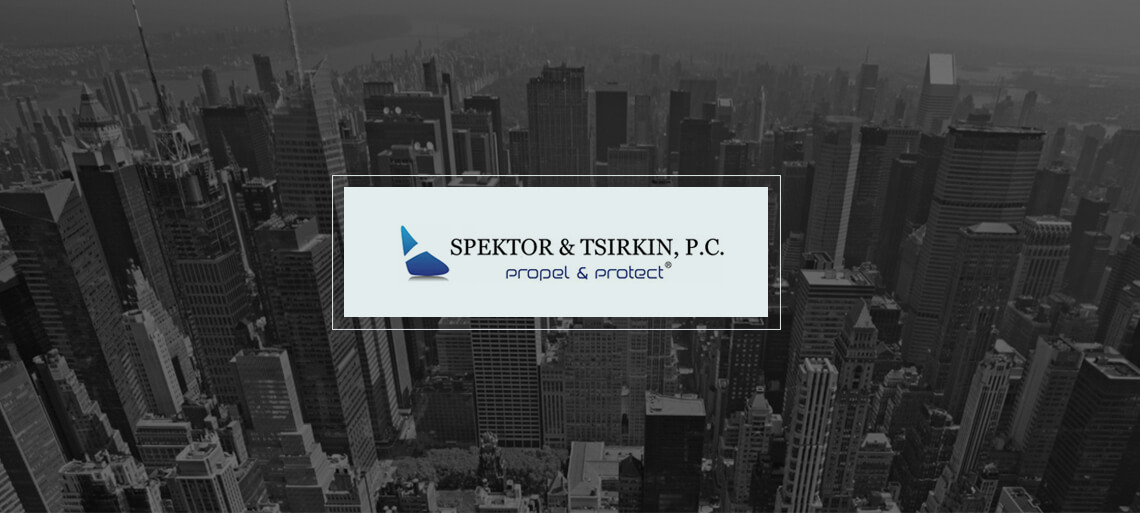 Challenge
Spector & Tsirkin, P.C. is a law firm with emphasis on Intellectual Property (IP) and Technology Law. Spector & Tsirkin approached Website Jungle to build a robust website/web application, which would allow potential clients to view the services provided by them as well as the pricing structure. In addition, it should allow users to go ahead and purchase a service and/or set up a consultation appointment; all without the law firm having to answer a single phone call.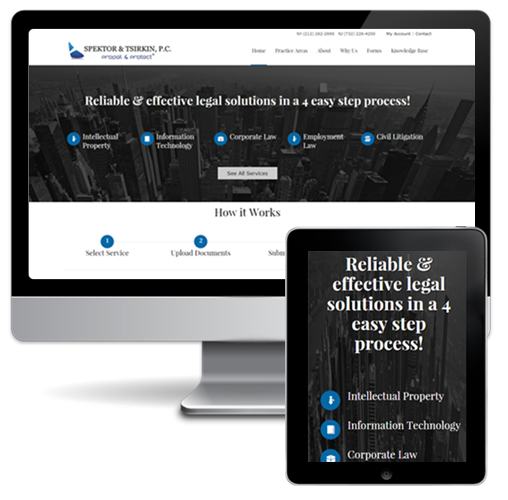 Process
Several factors were to be kept in mind when scoping out the Digital Strategy for Spetslaw.com. Not only was this project going to be a complex build with features like online payment, dashboard for customer/admin, appointment-setting module, document management but it also had to be search engine optimized.
Below was the high level scope and touch points that were hashed out to achieve the desired results.
Market Research & Keyword Analysis
User Interface & User Experience
Payment processing
Appointment setting module
User Interface and User Experience design
Content strategy & production
Unit & User Acceptance Testing
The first step in the process was to understand what services potential clients were searching for on search engines like Google. Over 200+ keyword phrases were analyzed to study the search volume and competition in the New York and New Jersey geographic area. Of these 200+ keywords, about 10 keyword phrases were shortlisted that were relevant to the services provided by Spector & Tsirkin.
User Interface and User Experience were a big part of the build. Wireframes were built to make sure the various pages and flows were sketched out logically. For payment processing, client recommended Lawpay, which was integrated on to the build based on the API.
Spector & Tsirkin had a very specific requirement for the appointment setting module a) the appointment calendar had to be integrated with the firm's existing Google calendar b) Clients could choose from 3 available appointment times and the attorneys could then confirm one of the 3, based on the availability of their individual calendar. Website Jungle used Google API and coded this module to work exactly per the requirement of the client. Google calendar has the ability to have layers of calendars within a single calendar. This feature was leveraged to make the module work as per the requirements. Also, relevant emails had to go out based on the type of action performed on the website. There were emails drafted to go out for registration, payment, appointment selection, approval etc.
Because of the complex nature of the web application, testing was a critical part of this project. Website Jungle's project team came up with a test plan and test cases to ensure all the scenarios that required testing were covered. Thorough testing was performed by the testing team and bug fixes were made as needed. In the process of doing so, other workflow issues that were identified were also improved to make the process seamless for the clients. Several measures like image optimization and caching were undertaken to improve the speed of the site. Also, content was optimized to make it search engine friendly based on the initial keyword analysis.
This was followed by User Acceptance Testing by Spector & Tsirkin team. On approval, the site was made live and available to the public.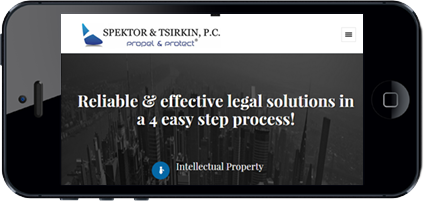 Results
Spetslaw.com's demanding requirements and complex workflow required a superior UI/UX know-how as well as advance programming skills. Website Jungle prides itself on blending the art + science in web and mobile development. Skills of Website Jungle's team of UI/UX experts, Project Managers, Programmers, SEO experts and Testers were put to good use with the launch of this successful web product for Spector & Tsirkin, P.C.