SEO & Digital Marketing for the largest co-working space in Jersey City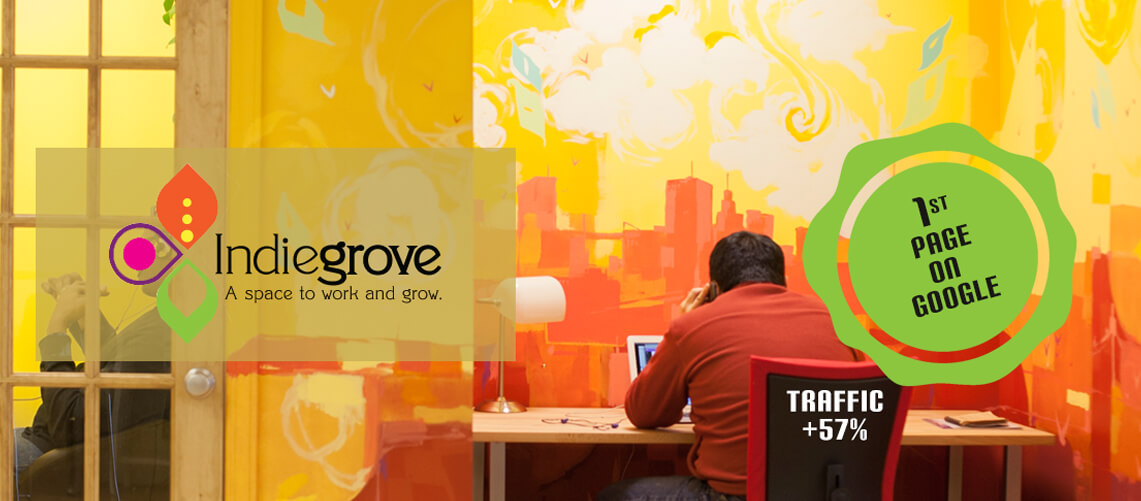 Challenge
Indiegrove is a co-working space in Jersey City, NJ. They recently expanded and have added additional office space available to for rent to business owners, startups and entrepreneurs. Indiegrove reached out to Website Jungle to help them invigorate their overall online presence with the goal to generate additional leads with the ultimate goal to increase office space rentals and meeting room bookings. In addition they also wanted to expand their reach to attract small business owners and startups in neighboring cities like NYC, Hoboken, Weehawken, Montclair and Union City.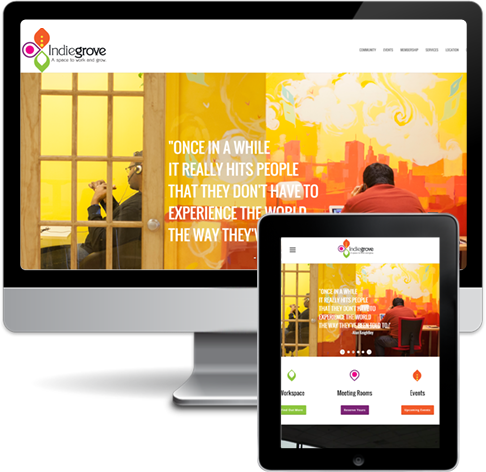 STRATEGY
The first step to improving search engine ranking is to understand what keywords people are searching for in relation to the product/services provided by the business. Upon a thorough review of the business, it's mission, goals and services, the Website Jungle SEO strategist came up with a list of keyword phrases relevant to Indiegrove's services and geographic location. Google Keyword Planner was used to identify the relevance of each selected keyword. This includes evaluating each keyword for average monthly search volume.
Based on these results, our next steps involved reviewing and updating the website content for each page and updating the website's title, focus key word and meta description with the relevant keywords. In addition to improved organic search engine ranking, Website Jungle also provided themed blog content and administered paid ad campaigns using Google Ads, Twitter Ads and Facebook Ads to help Indiegrove generate additional leads and increase brand awareness.
Results
As a result of Website Jungle's SEO strategy implementation, Indiegrove's website traffic increased by 57% and is visible on first page of Google for several relevant keyword searches.
1st Page on Google