Case Study: CITY EXPLORE
Building a GPS enabled lifestyle app for iOS and Android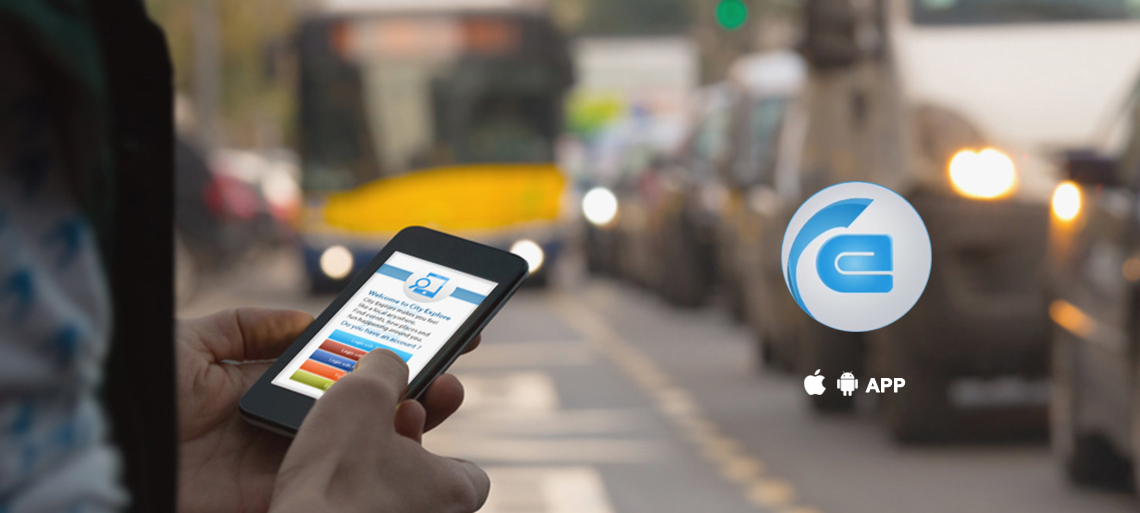 Challenge
Limra Trading Inc. a New York City based company contacted Website Jungle to build a mobile app that would alert app users based on the time of the day about their favorite venues, events, restaurants and other places of interest based on selected preferences and user location.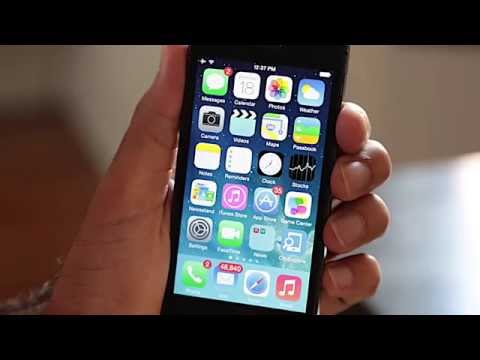 Strategy
The City Explore app uses Yelp's API as a source of information for location and places in the USA. After researching on the various points of interest databases available, Yelp's free and comprehensive API was chosen for connecting to point of interest database. It's huge active user base also provides reviews and ratings.
The first step involved creating the wireframes and UI mockups of the following screens:
Login screen / registration
Selection of Categories the user wishes to be alerted about
Selection of subcategories within the main Category
Distance criteria
Star Rating Criteria
The Login screen is integrated with Facebook, Google + and Twitter to facilitate an easy login process. For those who do not wish to sign up with their existing social media profiles, there is an option to register as a new user with email and password.
The 23 main categories and 100+ subcategories are connected through YELP's API and include YELP reviews. The user has the ability to save their selected criteria and will receive notifications depending on the time of the day. For example if the user has selected a restaurant type like Italian restaurant, the user will be asked during lunch and dinner hours if they would like the app to see if there is a Italian restaurant in the neighborhood. If the user decided to go ahead, the app will present all Italian restaurants within the radius selected by the user.
Each venue has a GPS enabled map to help the user find the exact location of their place of interest by integrating with Google maps and navigation.
In addition to the app design, Website Jungle also designed the branding and logo that visually suited the overall theme of the app.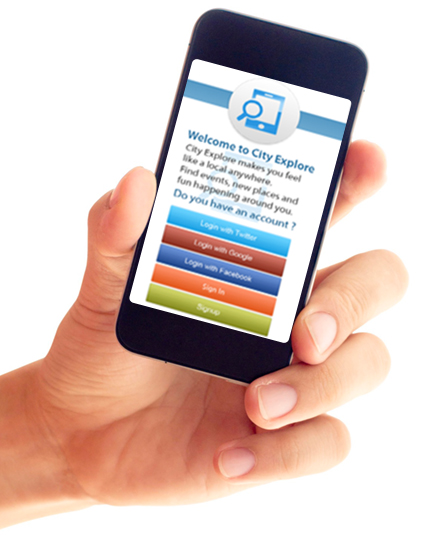 Results
In conclusion, this app was developed to proactively help users locate venues, restaurants, events, spas, museums or anything they need depending on the time of the day and location. They have the ability to select specific categories and will be notified about their select places of interest in their current location. The app is now live and available to download by searching for City Explore.