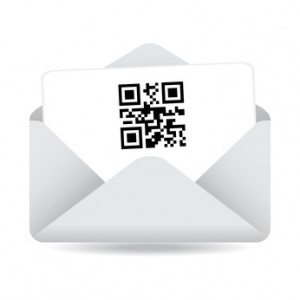 When you think of marketing activities for an e-commerce store, the things that probably come to mind are SEO, PPC, email campaigns and blogging. It's true that these online methods are important to long-term success, but the channel that's just as important is the offline one. Marketers are continually faced with the challenge of bridging the gap between offline and online mediums, creating a converged approach to reaching customers at all touch points. Mobile plays a huge role in this communication process, but traditional offline marketing, mixed with online calls to action is still extremely effective at customer acquisition and conversion. Here are a couple simple ideas for promoting your online business.
Business cards. Many e-commerce store owners don't feel the need to print materials like business cards, but the truth of the matter is, business cards are still relevant. For all the offline activities that you do – visit a grocery store, go to a ballgame, see a movie, sit in a waiting room, etc. – these are all opportunities to meet and network with potential customers. It's an old adage that says "a smart entrepreneur never leaves home without a business card", but it's still true today. The more business cards you pass out to family and friends, the more opportunities you have to reach new customers. After all, your inner circle is your strongest support system, and one that will promote your business in a positive light.
Direct mail. Printed mailers can be a smart way to reach a targeted audience. For example, e-tailers like DSW shoes send a postcard mailer to customers who haven't shopped online recently. This type of "We miss your business" communication can be effective at reminding and re-engaging your audience. Include some type of incentive to get them back to your store, or use a personalized approach to send them to a section of your site that is most likely to resonate with them.
Promotional products. Just as a business card can direct potential customers to your site, so can promotional products. If you are in the b2b e-commerce business, and sell something like office supplies, stationary or personalized products, send a sample to select customers with your company's URL on the item. Oftentimes, people are more visual, so seeing an actual product sample can take the guesswork out of ordering. Many e-commerce stores do this around the holidays to promote their services and stand out from the competition.
Printed collateral w/ QR codes. The only thing easier than typing your URL into a search engine is a simple one-click QR code scan. A QR code can be added to any flyer, poster, ad or business card to drive offline traffic to a specific page on your site. Some QR codes can be managed so that the content can be changed as desired, while others create unique QR codes with static content. The cost to create the code is free, and most smart phone devices already have this app built-in. QR codes can be great ways to provide coupons or to run a contest.
Although the face of business is changing – through e-commerce stores and mobile apps – traditional marketing still plays into this mix. By looking at the marketing strategy holistically, e-commerce store owners can identify offline opportunities in which to drive traffic to their online stores.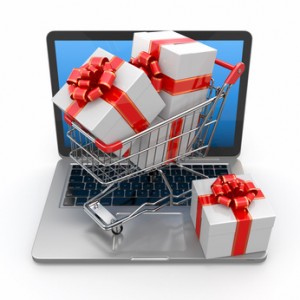 With football in full swing and fall just around the corner, it's a sign that holiday shopping is fast approaching. According to the National Retail Federation, some retailers count the holiday shopping season as upwards of 20-40% of their overall revenue, with 2-3x the daily sales compared to the rest of the year. Therefore, it's critical that e-commerce operators gear up and concentrate their marketing efforts - namely SEO - on this important time. In fact, now is the optimal time to lay the foundation and create the search strategy for campaigns that will go into effect prior to Black Friday (the day after Thanksgiving). As customers start to research products and make their wish-list lists, the holiday shopping season is starting earlier and earlier each year; to get your business in front of these audiences, you have to be one step ahead. Check out these tips from our search engine specialists on how to capitalize on holiday shopping behavior and get the most share of wallet for your business:
Use holiday related terms. By looking at free tools like Google Trends and Google Adwords Research, you can see what keywords and phrases are most popular with consumers. Incorporate these into your campaigns, landing pages, blogs and social posts for improved conversion rates. It's always a good idea to freshen up content on your site anyway, but creating holiday specific promotions can capture additional targeted traffic.
Make gift guides. Many times, shoppers start out as browsers, searching for that perfect gift for family or friends. Since they might not have a clear idea of what to buy, help them out by providing suggestive selling guides based on certain inncrements (such as "under $100, under $50, under $25). If you offer gift cards, or personalized gifts, market that front and center.
Leverage social channels. It's not too late to start a page on Facebook, but if you think you might not have time to manage it, consider something like Pinterest. In 2012, Pinterest drove 16% of e-tail sales. Businesses that are doing it right are those that include item prices (which generate 36% more pins) and make sure that their pin links to an active URL. Businesses also benefit becausee users whose friends have pinned an item are more likely to buy it. Another time-saving idea is to engage customers with a Pinterest content/challenge. Ask your customers to pin combinations of items from your site, creating their own boards. Then, either the audience or you can choose a winner. In the end, it's a win-win for all, since your content is gaining traction and eyes.
Start now. According to Google, 30% of shoppers start holiday shopping BEFORE Halloween. By adding early-bird specials and holiday related content to your site now, you'll catch the early birds. And it gives you another opportunity to reach out to re-market to these shoppers again, with say, a free shipping incentive or a % off if they come back before the holidays, or refer a friend. There's no better time than right now!
On a personal level, we use use text messaging to connect with friends and family. At work, we use instant messaging to connect with co-workers. But for businesses, apps are fast-becoming the best way to communicate with customers. While it's true that other mobile tactics have a place in digital strategy, apps have opened the door to a whole new level of engagement and possibility. Here are 5 of the smartest ways businesses are using these tools to grow their businesses and their relationships with customers:
Quick info. A basic app can help customers quickly locate specifics about your business such as contact info., location, hours and a list of what products or service you offer. 3rd party integration with an email client can allow customers to complete instant email sign-up sign-up, whereas a tie-in w/ a shopping cart provider can allow customers to complete a purchase or make a donation quickly and easily.
Promotions. It's not a new idea – but it's one that's proven to work. Promotions delivered via app using a phone's native functionality (such as geolocation) can help to drive traffic and increase sales for land-based businesses. For those that are web-based, alerts for flash sales delivered via app help to add a sense of urgency.
Alerts. The beauty of mobile is that it's the only platform that can reach users at any time and in almost any location. With statistics that point out today's user is never more than 3 feet away from their mobile device, this is a huge opportunity for businesses to send push alerts to these customers notifying them of exclusive new products, as well as online and in-store events.
Loyalty rewards. For years, stores have offered loyalty programs to achieve higher rates of customer retention. Apps make it a whole lot easier, as users can simply scan printed QR codes, tap an RFID chip, or hold their phone up to a mobile scanner to collect points and unlock special offers.
Reviews. With more mobile shopping happening than ever before, quick review options (like selecting the number of stars) give shoppers one-click control over product feedback after purchase. On the pre-purchase side, apps can make the shopping experience more seamless for the end-user by providing sort options including rating and most popular.
Apps are just one tool in the digital arsenol that businesses are arming themselves with in order to effectively connect with consumers. With an infinite numbers of ways that apps can be used not only to push information, but also to pull it in from users, they are a win-win for businesses and customers alike.