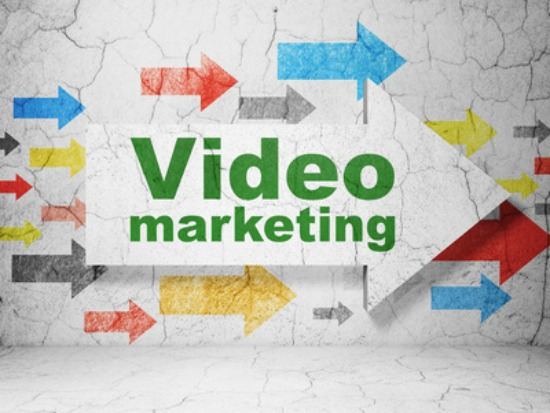 Here is a FREE Download: The Definitive Guide to Video SEO
Got a great idea? Here are top 5 key tactics of "Video Marketing" to implement while making informed content decisions.
Make your Title Count
Two main reasons as to why the title is so important: incorporating a great title can instantly grab a viewer's attention. Two, when you use the appropriate keywords in your title, chances of showing up on search engines are a lot more when people search for your topic. Also, remember Google owns YouTube, so there's a story connection between video and searching.
Keep the Core Message Short and Precise
Ideally, stick to a 60 seconds or less video. Audience has a very short attention span and if you want a message or offer to be heard by a target audience it had better be delivered quickly. The statistics we pull from our video analytics reporting show video viewership drops off consistently and dramatically after 60 seconds. An aesthetically designed and produced online video that's more than a minute long will most likely not been seen in its entirety by the target audience.
Video Drives Effective Marketing
In email marketing, Video has been shown to increase click-through rates by more than 96% (Implix Email Marketing Trends) among other forms of marketing, online video greatly improves email marketing effectiveness. The number of marketers planning to use video in email campaigns has increased 5x in the past year (Implix 2010 Email Marketing Trends Survey). This is because videos are pervasive, valuable and an integral way of communicating a variety of messages to customers. Business spending on video is expected to reach $8.3 billion by 2015 (Interactive Media Strategies).
Include a Link to your Site
After watching your video, many people will require and seek for more details before they buy your products or services. It is therefore very important to include a link to your site or landing page within your video description. This can be a very effective way of converting your visitors into customers. In addition, directing traffic to your site is also likely to enhance its ranking in search engines. Don't forget to also add a citation to your description. The citation should list your business name, telephone number and address as they appear in all your other profiles online.
Plan a Comprehensive Distribution Strategy
Getting your niche audience to recognize you can be tricky if you consider only one distribution channel, so make sure that you're taking advantage of every location that makes sense for your brand content. Think beyond YouTube, embed your videos on your website, your blog, partner blogs and social media, and in press releases.
Website Jungle is a digital marketing, SEO and web development company based in Jersey City, NJ.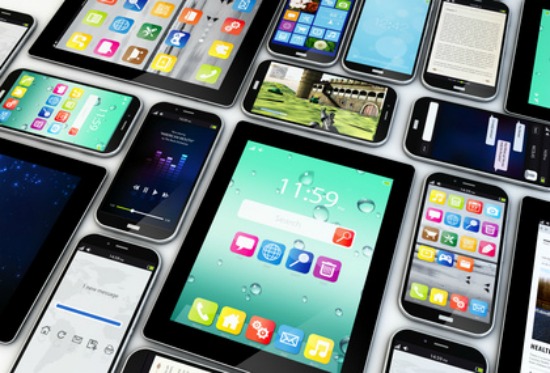 As an Apple patron, just the thought of moving from an iPhone to an Android is enough to get you agitated and disgruntled.
Android overtook Apple's iOS app store to lead in number of downloaded apps. With 44% share vs. Apple's 31%, Android users are now downloading more mobile programs than iPhone and iPad users combined. This is despite the Android Market only having 319,161 apps at the end of last month vs. the Apple App Store's 459,589. The reason for this sudden leaving of Apple in the dust is that worldwide shipments of Android phones is over twice that of the iPhone, so the share is less impressive given that iOS users are downloading two apps on average and Android users are only downloading one.
The current scenario seems to be to be quite exciting for both iOS and Android users. They are two great platforms, each with some unique strengths and access to vast quantities of apps. Applications in "The App Store" are targeted at iOS devices, including iPhones and iPads, and may make use of specific attributes of those devices, such as motion sensors for game controls and cameras for online video calling. Apps may be downloaded for free or for a set cost, and they may include in-app monetization.
Making a decision between Apple apps and Android apps is largely a matter of preference. There's a lot to love and perhaps hate, but such things are highly subjective.
Which apps do you prefer – Apple or Android?
Website Jungle is a New Jersey based digital marketing, web development and mobile app development company.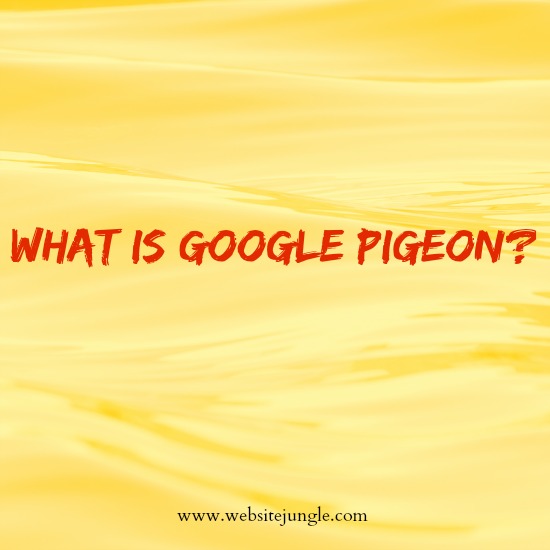 On July 24, news hit that Google had quietly made changes to its local ranking algorithm, dubbed "Pigeon" by Search Engine Land (SEL) in absence of an official name by Google. The new algorithm uses Google's web search capabilities on a deeper level, meaning that the way local listings are displayed in results will be more like how standard search results are generated with less favoritism toward Google Places listings.
Pigeon was the name decided because this is a local search update and pigeons tend to fly back home. The Pigeon update currently affects only US English results, and no information has been released as to when the update will be rolled out in other languages and locations.
Pigeon ties local search results more strongly to standard web ranking signals, including the hundreds of ranking signals that analyze a page's relevance and authority signals. Other Google web search features like Knowledge Graph, spelling correction, and synonyms will also impact local search results. The aim of the update is to provide a more useful, relevant and accurate local web development results. Unlike Penguin and Panda updates, this is not a penalty-based update (aimed at cleaning the SERPs from low-quality content), but a core change to the local search-ranking algorithm. On top of all of these changes, Google has also improved traditional local signals like distance and location ranking parameters.
Once your business is registered, optimizing it for the new Pigeon update may give you an added "edge" over your competition. The new Google "Pigeon" algorithm is specifically aimed at local "brick and mortar" businesses. In other words, if you have a physical location (even if it is in your home) you need to pay attention. It is apparent that the Pigeon update has made Organic SEO a more influential component of database developers, as well as local search.
Has your business been impacted by Google Pigeon in some way?
Website Jungle is a digital marketing company located in New Jersey. Our services include SEO analysis & web optimization.