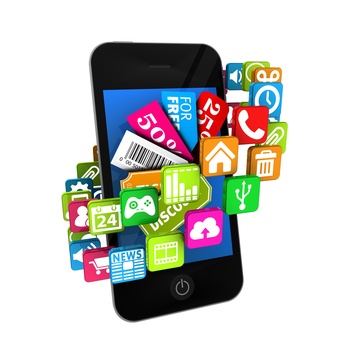 There is constant debate regarding the need for mobile apps and the usage of these apps for the purpose of marketing and selling. Few believe that mobile apps are a thing of the past. However, it is quite obvious that mobile apps are a dominant connection between consumers, brands and businesses of all kinds. Let us learn how to create better mobile apps with these quick tips.
Confront new features
In the early days of application design, software developers for the most part concentrated on throwing in multiple features to their applications. They measured success on being able to tick more feature boxes than its competition. The mobile revolution has completely altered this. In desktop applications, adding an insignificant feature in a sub-menu that  few users thought useful was possibly a great thought because it could be the key differentiator of your application versus the competition. In mobile applications, an insignificant feature makes your user interface disorganized, as well as tough to browse around.
Right size of the home button
Button sizes are typically restricted by the size of our fingers, and so if they are tiny, users will be unable to touch them precisely. Button widths below 1cm are harder (and slower) to touch.  Aside from the minimum size, there are some benefits to non-uniform button sizes (they give an indication to novice users as to which button is more important). As a general rule of thumb, the size of a button should be proportional to the square root of the likelihood that an expert user would need to select.
Make the most of the overlap
The most popular apps notify more than sell, and yield to reliable tools rather than pure promotional content. The study reveals a sweet spot of app overlap, where customers identify two desired features they want to see in both general and branded apps: convenience and utility. An appropriate example here would be a shopping list app that makes suggestions about what and when to purchase based on history and coupons available. If an app resolves basic every day lifestyle needs and also embraces a bit of entertainment, there are less chances of it ending up in the app graveyard.
Give information that users need
Every time you present your user with a request for an opinion, take a moment to think about what information the user will require to make a decision as to what action to take. If your UI does not make that data available in the same location you're provoking them for an input, they might need to wave it off and navigate back to where the content is to come back and make the settlement.
Website Jungle is a New York based digital marketing, web development and mobile app development company.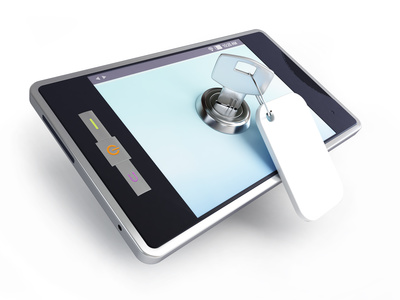 Are you looking to mobilize your business? If so, it is critical that you have a mobile strategy in mind before you start out. A hit business strategy is about who is involved at the initial stages itself. To overcome the initial hiccup, you should definitely have a sense of which direction you want to go in, in order to seek value from mobility in your company. I am certain few of you already have a good sense of where this value will come from.
Step number two, after you have established the value is to come up with a good road map that will help bridge the gap between your strategic thinking to your more tactical considerations. You will need to take into account the architecture you have right now and what you may need to add or extend. Eventually, you will also have to respond to questions of what you need to build and how to go about doing it in the right manor. After which, it will be integral for you to bring in the right people on board. So, who should be involved? The IT and architecture teams will clearly be involved. Also, let us not forget the IT security team. It is these unique concerns of mobile devices that make this team an integral aspect of your mobile strategic game plan.
Even though most IT teams often have certain skills in deploying and managing classic enterprise apps where they can control variables, such as client hardware and app upgrade cycles, with enterprise mobility, the past norms don't hold true. Enterprises have little or no control over device trends and upgrade patterns. What's more, the pace needed for app release cycles is double or triple of what they are used to.
Getting stuck on mobility is a frequent issue  for enterprises that try to sort through everything on their own. Tap some expertise to help you assess capabilities and objectives, as well as to streamline your choices.
Website Jungle is a New Jersey based digital marketing, web development and mobile app development company.
Not only do people appreciate apps, but they are great for generating new business opportunities as well. If you have taken a look at our enterprise mobile apps, you will notice that our strategists are packed with innovative thoughts and ideas. Having said that, it is not always appropriate to divulge any of the thoughts or ideas to our visitors. App developers have indeed set a new benchmark in enterprise mobile security and BYOD solutions. Even though, we would be satisfied talking of just one of the rece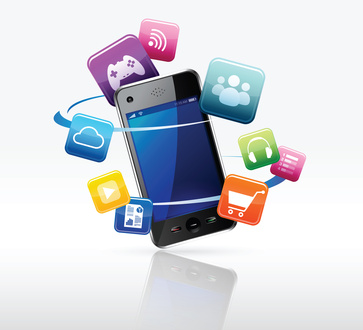 nt app ideas that had gone viral as an example. It is that idea that makes all the difference in creating the much required awareness. Apps are certainly changing the way people think and communicate.
As a growing audience of prosumer and business, users depend on mobile apps to encourage and drive them be more constructive in their work. Enterprises are now allowing employees to use the apps they love at work, inside the corporate Intranet. Organizations of all shapes and sizes are integrating mobile apps within their business processes. This mobilization creates a demand for off-the-shelf or custom mobile apps and services, translating into new and bigger opportunities for mobile app developers. Most of the app developers currently aim at consumer app markets but they could be missing out on several opportunities for the enterprise mobile app developers.
In spite of begin law abiding citizens, we like to just admire and respect the creative thinking of the application developers that is at par with our colleagues. Since we deal with enterprises, we often have to contain our achievements and discoveries due to the business ethics we follow. If you are on a lookout for innovative android or ios app developers to build your enterprise mobile application, do take a look at the skills of our app developers.
Website Jungle is a New York based digital marketing, web development and mobile app development company.