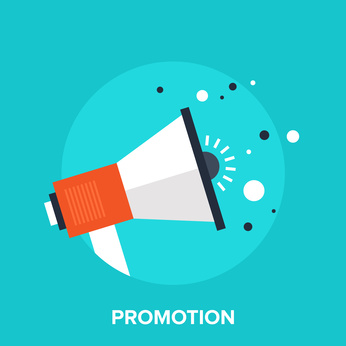 Conveying everything you want to say about your business in just a few words is no easy task. A good start however could be taking a moment to analyze what you'd like to accentuate about your business in your advertisement. Social media advertising is clearly on the rise as several social media platforms are offering advertisers with the potential to advertise on each individual platform so they can eventually reach their best target audience within a particular domain. Instagram has joined in the bandwagon as well, and with an expected growth to hit over 100 million users by 2018, it's an evident decision for relevant businesses to utilize the new advertising options that have been made available.Here are a few tips to help you articulate an ad that's accurate and engaging and in the hope of reaching out to new potential customers.
Enhance your message
Don't stuff your design with too much text, if it is too packed, there is a great chance that people may not read it at all. Short and crisp messages attract more attention. Make sure your sign is a good representative of your business,  it should be highly appealing and of great quality. If not, potential customers may make negative assumptions about your endeavor.
Incorporate a compelling headline to grasp attention
People scrutinize things at lightning speed. They come into contact with so many advertisements each day that they can't possibly read everything. This is why you need to make sure that your advertisement grabs and keeps their attention. This can be easily done with that one compelling headline.
Make an offer they cannot refuse
Consumers always appreciate a great bargain. Make sure to offer them something irresistible so they come back to you every time. Whether it is an unbeatable price, a free trial, free shipping or a bundled package, going out of your way to provide your customers with a good deal will help you to flourish and be successful. This is an extremely powerful concept and can make or break your business.
Website Jungle is a New York based digital marketing and web development and mobile app development company.
It's critical to portray the best image of your business, and your website is no different. In fact your website is most likely the first place your clients and perspective clients are going to look at to get a better insight about your business. You don't want to dissuade them by projecting your site as old school and out of touch, or by making it tough for them to access information they came for. Just because you do not hear negative things about your site it does not mean that your website is all hunky-dory. You need a new website when your site stops connecting effectively to your visitors. Having a website tremendously improves your customer accessibility no matter what services or products you offer.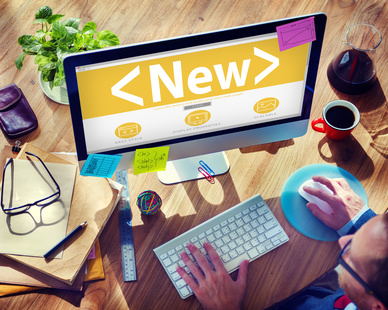 Human clues
If your website surrenders to frustration and boredom, then its time you get a new website. A dull and old school website is appreciated by no one. Potential clients will avoid looking at your site, hence losing the opportunity to do better business. If your customers, staff or you are discouraged by your website, it's time for a change.
Design
Design is a tool for visual communication. Indulging in a good design can convey interest, organization, stability, professionalism, value and trust. Bad design can convey disinterest, disorganization, instability, unprofessionalism, worthlessness and mistrust. The crazy thing about design is that it prompts instant judgements. By nature, we are engineered to respond to visual cues instantly. Thus, the power of attraction and repulsion.
Your site is not responsive
You hear us pushing responsive all the time, and for a good reason. Responsive design is about usability is about good usability. It's smart, and it ensures your customers will experience your site as you intended no matter where they view it from. Once thought of as a trend, it's become recognized as the new standard in web design. We access the Internet from an absurd amount of different devices, all with different screen sizes, and that's not going to change anytime soon. You need to account for the wide range of screen sizes your users will view your site on, and take advantage of responsive design to cover all your bases
Your site is not search optimized
This ties in with my last point about featuring nowhere in search results. The whole reason you're online is so you can get business by potential clients finding you with ease. By entering your site is how your customers will find critical information about your business, figure out how to get in touch with you, and potentially purchase your products/services. If you're getting buried under your competition in search engine optimization results, you need to take action.
Website Jungle is a New Jersey based digital marketing and web development and mobile app development company.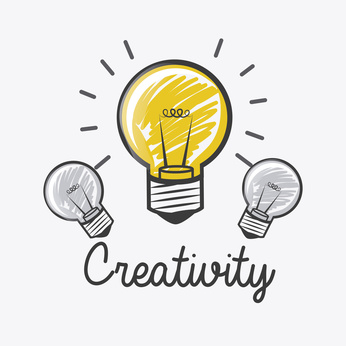 Ever wondered what prepares companies for a successful revolution? Accomplished business projects frequently start with someone having a good idea, having said that, not all good ideas come sooner than expected. Companies need to be functional and set to encourage, recognize, support, and incorporate innovative ideas if they want them to thrive in the market.
Cultural positioning
These companies cultivate and nurture thoughts and topics that strengthen innovation. Their cultural characteristics and behaviors set the foundation for taking risks, and also encourage a game plan for strategy innovation.
Requirements and target
The only way to get a crisp and defined answer is to ask clearly defined questions. A well thought-out creative strategy will uncover the most pertinent business and brand needs to address and leverage both consumer and industry insights, illustrating a custom solution.
Communicate a story
The right content is what attracts potential clients and drives online success, but what drives content? A brand's point of view should set the tone for all communication efforts. What is your brand's unique perspective and position? This will determine your messaging strategy and visual vocabulary. Every audience loves a story. Make sure you have a story ready.
Influence behavior
So what is the desired action we want the end user  to take? The more distinct the action, the more effective the conversion will be. By establishing direct calls to action and intuitive online pathways for users, the strategy will convert into consumer-focused terms that are both engaging and pertinent.
Website Jungle is a New York based digital marketing and web development and mobile app development company.