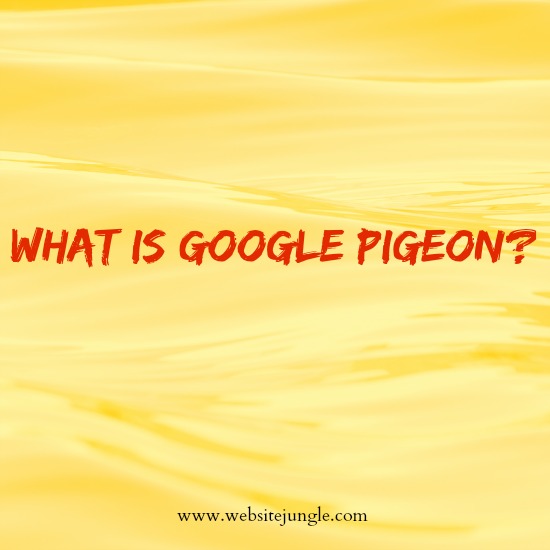 On July 24, news hit that Google had quietly made changes to its local ranking algorithm, dubbed "Pigeon" by Search Engine Land (SEL) in absence of an official name by Google. The new algorithm uses Google's web search capabilities on a deeper level, meaning that the way local listings are displayed in results will be more like how standard search results are generated with less favoritism toward Google Places listings.
Pigeon was the name decided because this is a local search update and pigeons tend to fly back home. The Pigeon update currently affects only US English results, and no information has been released as to when the update will be rolled out in other languages and locations.
Pigeon ties local search results more strongly to standard web ranking signals, including the hundreds of ranking signals that analyze a page's relevance and authority signals. Other Google web search features like Knowledge Graph, spelling correction, and synonyms will also impact local search results. The aim of the update is to provide a more useful, relevant and accurate local web development results. Unlike Penguin and Panda updates, this is not a penalty-based update (aimed at cleaning the SERPs from low-quality content), but a core change to the local search-ranking algorithm. On top of all of these changes, Google has also improved traditional local signals like distance and location ranking parameters.
Once your business is registered, optimizing it for the new Pigeon update may give you an added "edge" over your competition. The new Google "Pigeon" algorithm is specifically aimed at local "brick and mortar" businesses. In other words, if you have a physical location (even if it is in your home) you need to pay attention. It is apparent that the Pigeon update has made Organic SEO a more influential component of database developers, as well as local search.
Has your business been impacted by Google Pigeon in some way?
Website Jungle is a digital marketing company located in New Jersey. Our services include SEO analysis & web optimization.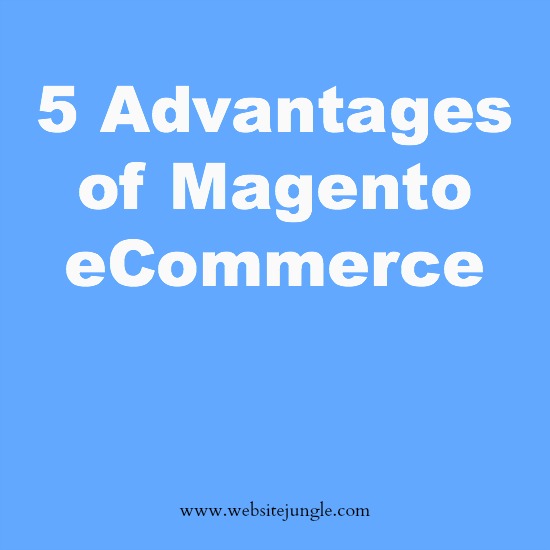 Creating a user-friendly online user experience is critical for the success of an online store. A disgruntled customer will never return and worse may share their harrowing experience with their friends and colleagues.
Here is an exaggerated and humorous look at online shopping in real life!
Don't let that be you….take your time to shop around for the best ecommerce platform for your business. Magento is one such option.
Why Magento? As an open source platform for ecommerce website development, Magento combines a treasure trove of functionality into a powerful and flexible package. 240,000+ ecommerce sites using Magento have leveraged it to create online stores that have enhanced their brand value, increased customer conversions, and given them a competitive advantage in the fast-moving world of e-commerce.
Below are the 5 advantages of Magento eCommerce:
1. Out-of-the-box brilliance
In e-commerce, efficiency is everything. Magento offers the best out-of-the-box solutions for most any ecommerce challenge. Magento offers a comprehensive range of standard functionality, plus advanced add-on modules to permit faster deployment of a fully featured e-commerce web site. This is one reason why Magento is so valuable for organizations entering the ecommerce marketplace for the first time.
2. Open Source
The Magento platform is an open source platform. This gives the permission to its users and various developers around the world to open up the code written for the Magento platform and modify it to customize the looks and the functioning of the website according to their needs and requirements.
3. SEO Friendly
Magento provides the designs of the websites that prove to be friendly as far as the Search Engine Optimization functioning of the site is concerned, thus, it helps websites using it to get a better rank on search pages.
4. Marketing Benefits
Magento offers easy interfaces for creating promotional campaigns and advertisements that will ultimately lead to more customer traffic. It provides the opportunity to track customer interest and positioning for increased market remuneration.
5. Flexibility
Depending upon the size, requirements and budget of every business, the flexibility of Magento can be utilized to get the edition-based solutions. For example 'Magento Go' suits small businesses, whereas 'Magento Enterprise' serves medium and large businesses perfectly.
Numerous themes and templates available in Magento are another aspect of the same flexibility. Every business has a something unique for them.
Website Jungle is a digital marketing company located in the NYC area. Our services include eCommerce website development, SEO analysis & web optimization.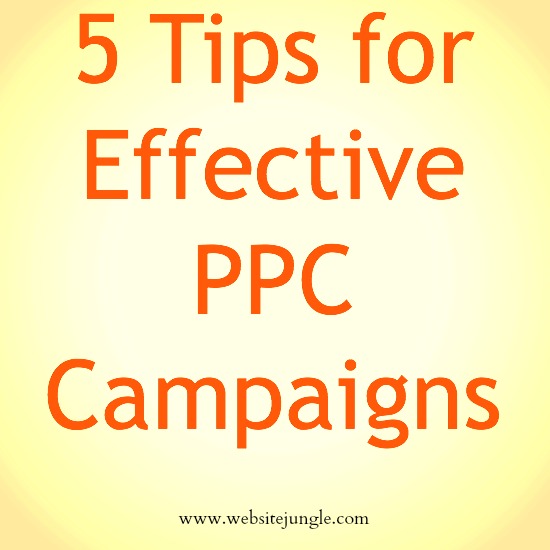 Let's start off with a definition. What is PPC? PPC stands for Pay-per-click. It is a sponsored online advertising method where the advertiser only pays if a user clicks on their ad.
Implementing effective PPC strategies is a way of gaining traffic by purchasing ads on search engines results page (SERP) when someone types in specific keywords or phrases to the search engine. Instant results show up next to organic search results.
PPC campaigns are a powerful marketing tool that can complement your other marketing efforts.
In order to convert a potential customer into a paying customer, your ad copy must be compelling.
Here are 5 tips for running an effective PPC campaign:
1. Write a catchy headline
• It should be short, direct and to the point – remember you only have 25 characters of space!
• Use descriptive words to explain your product or service
2. Incorporate key words in your ad copy.
• Use Google Key Word planner to help you identify relevant key words but do not keyword stuff.
3. Create 2-3 versions of the add and test each one
• In some instances you may want to duplicate the ad copy but change the heading
• Create an ad that highlights a different feature of your product or service
• Once you find an ad that yields the results you desire, you can then offer variations of the ad that is working and stop the other campaigns.
4. Include a call to action
• Remember to include a specific call to action at the end of your add so your potential customer knows exactly what step to take next.
5. Monitor, review and adjust your budget
Website Jungle is a digital marketing company located in the NY Tri-state area. Our services include SEO analysis & web optimization, website design and mobile app solutions.