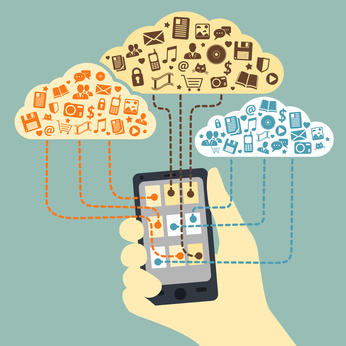 If building mobile apps is on your mind, you will certainly want a service-oriented architecture (SOA) that entitles you to easily accomplish and repeat mobile services. You can then easily reach back-end systems, quickly create new apps, and easily upgrade individual services. The use of application servers such as J2EE or .NET for hosting applications is becoming more prevalent. If your company is using a component-based development practices and application servers for business logic, then you are already service-oriented. By following the SOA mind set with even more fervour, combined with the component-based approach to software development, your organization will realize many benefits
 Maximum Return on Investment
The introduction of a vigorous service layer has an advantage of a better return on the investment made in the creation of the software. Services map to distinct business domains. For example, a company might create an inventory service that has all of the methods necessary to manage the inventory for the company. By putting this reasoning into a different layer, the layer can exist well beyond the lifetime of any system it is composed into.
Enhanced Testing/Greater Results
Developers can use tools such as JUnit for building test suites. These test suites can be run to demonstrate the service independently from any application that uses the service. It is also a good practice to run the unit tests during an automated build process. There is no reason for a QA tester to test an application if the unit tests did not complete successfully. Frequent and quality testing usually results in lesser defects and an increase overall level of quality.
 Increasing Business Agility
Increasing business agility is the most impressive benefit of SOA, as well as the most tough to quantify. While simplification of integration and improvement of reuse are technology-centric benefits, business users also ask for greater flexibility from IT. Rather than simply creating requirements that they then toss over the IT development wall for months-long implementation cycles, business users want immediate control over their operations so that they can make quick changes to their businesses as market forces change.
The current SOA infrastructure provides most of what is needed, and the additional services can be added without much difficulty.
Website Jungle is a New Jersey  based digital marketing, web development and mobile app development company.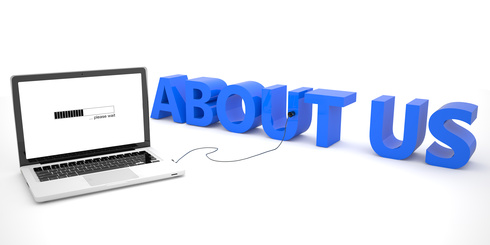 While you might be cajoled to mix content marketing with posts and social outreach, doing so could mean that you might loose out on the possibilities presented by your other onsite content. You need to make sure the content on the "About Us" page tells an enthralling story. When potential clients and visitors access your website and/or social media profiles, the first place they go is your landing page. If they have an interest past your landing page, they will certainly go to your "About Us" page to learn more.
There are several websites with varied information and they possess all kinds of looks and feel. When a visitor decides to go to the "About Us" page, he or she is on a fact-finding expedition, as well as looking for the "story" of your business. If your website only speaks about your products and/or services, you are selling it in a half-baked manner. People are curious to know more than just that about you and your business.
The  "About Us" page  is an integral part of website development and its is a great way to share with your visitors what your business is all about and to give them the conviction to understand that you and your business possess the skills and experience that they need to be able to resolve their issues. This page should have an explanation of your business, which answers the "What do we do?" question. It should also have a mission statement, which will explain they you do what you do. It is vital to explain your business team, so that people can relate to you and your staff on a humanistic level.
The content on your "About Us" page must also throw light on all of the critical points concerning your business. It would be nice to throw in some fun facts that are not necessarily connected to what you are doing now but which include an interesting angle to your presence. Your content on that page needs to really explain what is different about your business and should have a concise message as to why people should buy from you instead of from someone else.
Communication should be crisp and clear. The information on that page says a plenty in terms of how it represents your business and what it stands for. Your online presence is all about alliances and synergies with people. The more you connect on a personal level, the smoother it will be to bind connections with your readers and eventually, they will become your customers.
Although not everyone who visits your website will end up visiting your "About Us" page, it is essential to entice those people who do click on the page. You will achieve this by having content that is insightful, interesting and eventually make your visitors believe that they can't truly cannot do without what you are offering.
Website Jungle is a New York based digital marketing, web development and mobile app development company.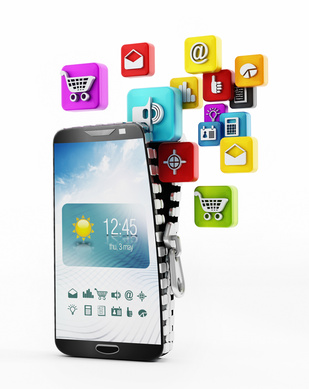 If a mobile app is part of your marketing blend, it is vital to establish a strapping connection to transformation, one that users will embrace within the first few weeks. Users who do not connect with your app instantly are likely to uninstall and neglect you forever. In today's scenario we see that mobile app management (MAM) platforms are taking a new approach to enterprise mobility, focusing on effective app management rather than total device control. MAM solutions offer several functions like app discovery, provisioning, update notifications, entitlement, revocation, and other app-centric features. MAM platforms are occasionally referred to as "enterprise app stores", since they reproduce many of the capabilities found in consumer stores but backed by an enterprise-grade feature set and integrated in real-time with enterprise systems. Here are a few important things to keep in mind when considering mobile app management:
Several Approaches
There are numerous approaches to enable secure app management including containerization, virtual machines, OS partitioning, and remote presentation. Every option assures to enable app access with centralized entitlement and revocation control. Each approach also balances risk/reward around app performance, server complexity, IT control, and user experience. Consider how these options align to your IT and user needs, and select wisely.
UX is Key
Mobile users are extremely fervent about their user experience, and this subject comes to the front end when discussing app discovery and induction. Users have become accustomed to varied metaphors for managing apps on their respective devices. Well-designed MAM solutions allow discovery and entitlement via a native-feeling yet enterprise grade mechanism.
Keep it Central
MAM platforms depend on corporate policies and core systems in order to work smoothly. Users could have  an entry to apps based on their department, role, organization level, location, device type, tenure, and more. The  best MAM solutions are able to attract this information from corporate directories, and provide and control entry to apps based on this centralized source of information. When not integrated, app deployment quickly becomes disorganized and obsolete.
Encouragement to Engage
Cultivate user engagement and retention by sending marketing messages with relevant, valuable content. Personalized recommendations, based on 'last brand viewed' or 'most recent purchase', provide value to your users and warm them to your mobile app experience. The key is to target specific segments of users and to incorporate personalization. Generic push notifications are the junk mail of the mobile world, and do more harm than good. You never want your users to think, "I bet 10,000 other people got this exact same message."
The authoritarian approach to device management that surfaced post smartphones hit the enterprise has given way to an intricate set of controls targeted at the app layer. Today there is less worry about cameras and much more attention paid to efficiently provisioning the right apps to each role within the enterprise.
Website Jungle is a New Jersey based digital marketing, web development and mobile app development company.