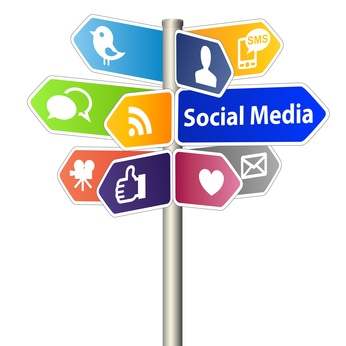 Social media changes rapidly, with new trends popping up all the time. In addition, businesses not only have to keep up with the algorithms of Google – they also now have to pay attention to what changes are being made on Facebook, Twitter and other major networks, so they can adjust their content strategies accordingly. Whether you're just getting started with social, or just need a quick refresher, we've got some quick tips to guide you.
Facebook-
Remember quality is better than quantity. If you have a great topic you're going to post, make sure to execute it well. Keep things short and sweet to effectively communicate with and engage your audience.
Use targeting. The post page targeting feature allows businesses to deliver their message exactly to the audiences and demographics that will connect with them most.
Measure, test, optimize, repeat. Keep track of what messages resonate with your fans. Monitor and revise your strategy based on likes, shares and virality.
Twitter
Tell your story. Make each post interesting, but remember to use a consistent voice and tone.
Use hashtags. Your content can be located more easily by using common hashtags, or better yet, a unique hashtag for your campaign
Leverage real time events. Tweeting is fantastic for sharing what's happening at an event that your fans can't make it to, such as a launch party or a company announcement
YouTube
Show – don't tell. It's always better to demo your products than to talk about demoing your products.
Keep it under a minute. User's attention spans are limited, so keep videos more succinct to command their attention.
Linkedin
Involve your team. Encourage staff to participate in your company page and provide additional value-added content for followers.
Participate in groups. Find and actively participate in group discussions where your thought leadership can be leveraged and where you can reach niche audiences of your products/services.
Get recommended. Don't be afraid to ask employees and clients for reviews and feedback. Their content only helps increase your visibility and authenticity.
There are also a number of other networks for b2c and b2b marketers alike. From Google+ to Tumblr and Pinterest to Instagram, each has its own unique uses and audiences. If you're still not sure which one's right for your business, call in an expert.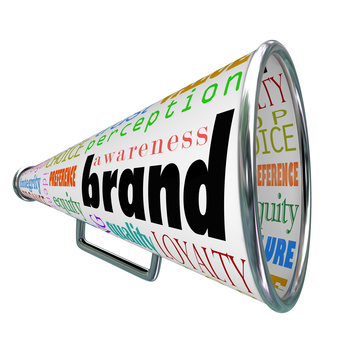 Today, nearly every business has a website. But not every business has the brand equity to back it up. Whether you own an e-commerce site, one that promotes your services, a blog or classified site, your brand plays a big role in whether or not a visit will convert to a sale. When businesses go through management changes, they sometimes do a re-brand to promote a new image. Other times, businesses update their look when they launch a new website. So when is the right time to do a re-brand? Our branding experts weigh in on some things every business owner should know.
Before doing a re-brand, you should do a brand audit. It's comparable to when you decide to enter into any major purchase – after all, it's a huge investment in your business. First off, find out what your current brand awareness is – are customers even aware of your brand? Is yours the first brand that comes to mind when they consider products/services in your industry or niche? What other brands come to mind? Next, determine your USP (unique selling proposition) or RTB (reason to believe). In other words, what makes your business unique? You should also determine the value of your goods/services.
What's most important when it comes to branding is how customers perceive your brand. Do they have any conceptions, misconceptions or predispositions about your brand? Do they consider you to be accessible? Do they have an emotional connection or attachment to your brand? (like Apple customers do). Once you know the answers to these questions, you can map out a plan for how to position yourself in the market strategically, as well as outline the tactics needed to achieve your branding objective.
When branding makes the most sense is when there are critical turning points in a business, such as when a new product line is being introduced or when a new market is entered. But it's the less obvious times that businesses often struggle with when it comes to a full re-brand. If a brand has been around for a while, whether a decade or a century, that doesn't necessarily mean that it needs to have a new look and feel. If the brand feels dated though, especially when compared to the competition, it could however call for a brand revitalization. Big brands like BMW, Pepsi and Volkswagon have all undergone logo updates over the years to evolve them to where they are today.
The key when deciding to do a re-brand is to ask yourself the question: Is it broke? If not, don't fix it. And if so, know exacting what you're fixing and how you'll measure the success.
Have questions about logo development and re-branding for your business or your website? Contact the brand experts at Website Jungle to learn more.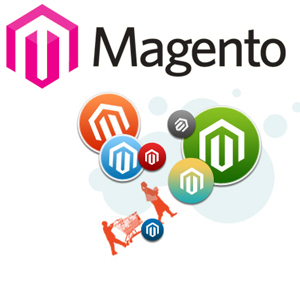 Magento is one of the more popular content management solutions on the market, with hundreds of thousands of websites built and operating on the platform. Magento has many benefits, including a robust set of features, affordable pricing structure and great flexibility options that add up to a well balanced solution for everyone from SMBs to Enterprise level businesses.
For business owners looking to revamp or reinvent their websites, the list of features and functionality they're looking for often play a key role in choosing a CMS. Magento's enterprise features include a full smorgasbord: marketing and promotional tools, SEO tools, site management, catalog management and analytics and reporting. Features like one-page checkout, SEO-friendly URLs, coupons/promo codes and multi-language support are all standard and easy to configure and install. Since Magento is open source, the community edition is free to download, and developers simply build on top of it.
While solutions like WordPress are very appealing to small and mid size sites, Magento has plans that cater to businesses of all sizes. Magento supports a large number of corporate businesses and large-scale e-commerce stores with their Enterprise and Enterprise Premium editions, which are scalable and also include Mobile HTML5 versions, support and/or training and pre-installed technologies, tools and apps. They also have something called Magento Go, a platform targeted to small businesses. Magento Go is optimized for small merchants, is PCI compliant and has automatic upgrades. It's also completely affordable, making it a feasible option for emerging merchants.
All Magento products and solutions are backed by Magento's online community of developers, as well as Magento U, a training and certification program that provide answers direct from the source.
Have questions about whether Magento is right for your business? Contact us today and we'd be happy to assist.